Kashis' Bonny Braids O'Kalan, RN, TT, CGC - "B.B."

B.B. joined our family in November of 2001.  From the first, Astro just loved her.  They are the best of friends and they play non-stop when loose together.  She has been a blast to show, she is spirited and just loves everybody.  B.B. is the daughter of Ch. Regalia's Dick Tracy.  If you know the comics, Dick had a daughter named Bonnie Braids, so that's how she got her name.  Her pedigree link is below...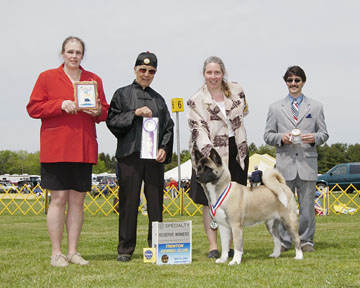 Click on the star to see more B.B. accomplishments...


Click on the triangle for some B.B. Candid Shots!