Wrangler & Kimora Puppies

Born: September 14, 2012

OK...for those of you patiently waiting....here they finally are with some pics from week one!!  Puppies and Mama are doing great!!  Just a quick reminder....don't go picking and falling in love with any one puppy at this point....final evals won't be completed until they are eight weeks old and then we'll know who's available to who...k?  Enjoy!!!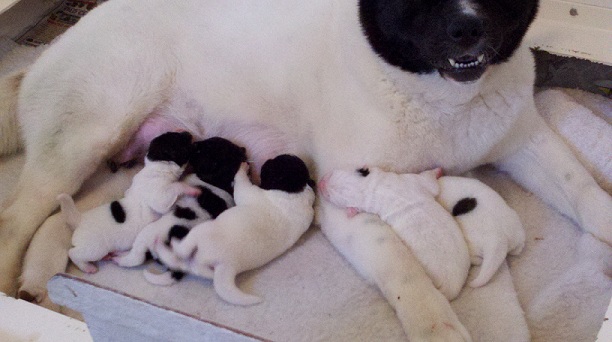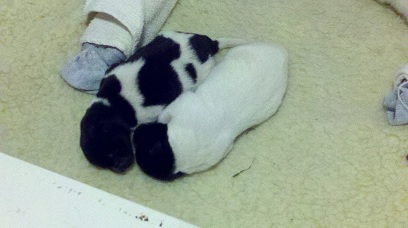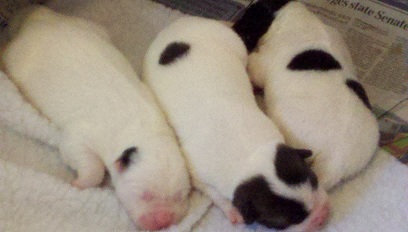 From left to right: Double Dot (DD), Ziggy, Marley (MiniMe), Snow & Dot

The Boys:  Ziggy & Marley (MiniMe)

The Girls: Snow, Dot, Double Dot (DD)

We're growing like weeds and we have eyes open.....2 weeks old today!!  (Pictures not that great - we'll try to do better next photo shoot)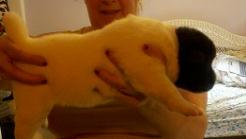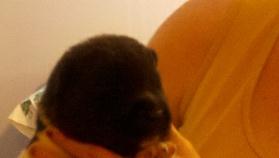 Dot - her side shot didn't turn out-darn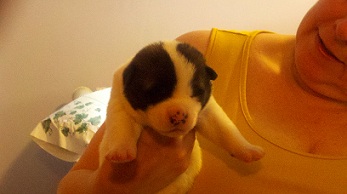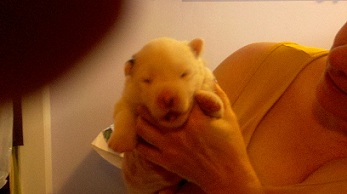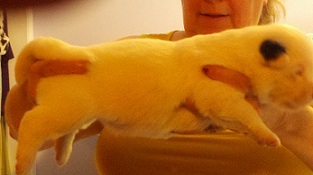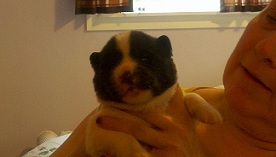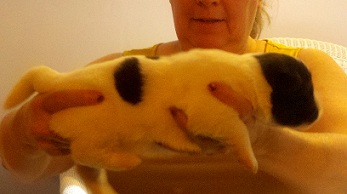 WEEK 3 - starting to look and act like puppies!!!!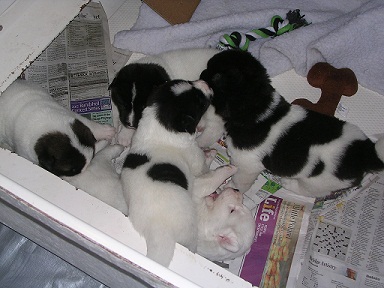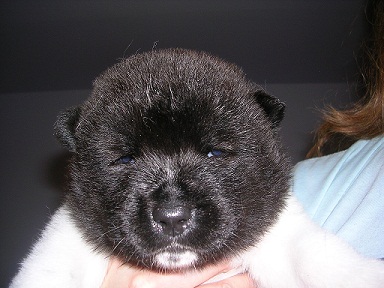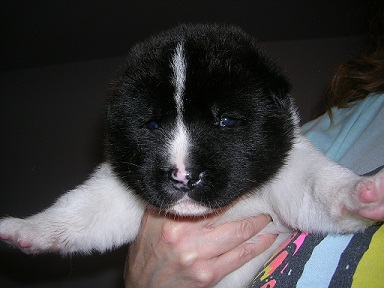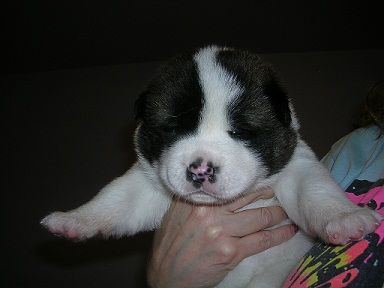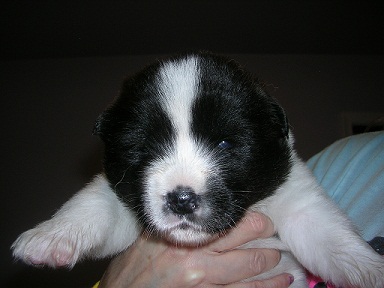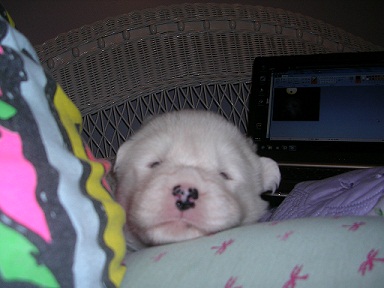 So...I know I promised better pictures but nobody to help this time so best I could do....

WOW...4 weeks old - how the time is flying by....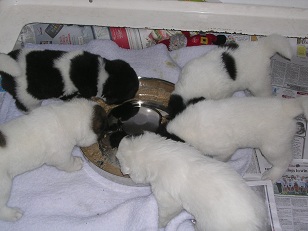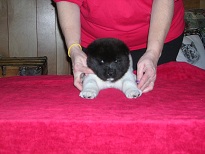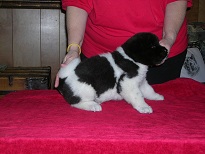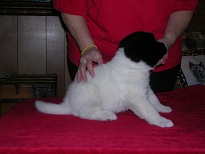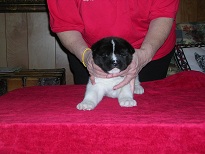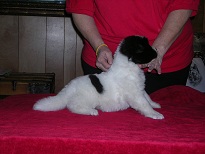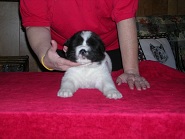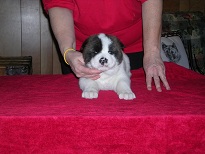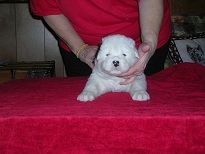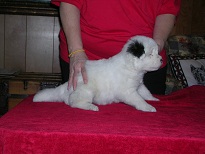 5......5 week old puppies...hahaha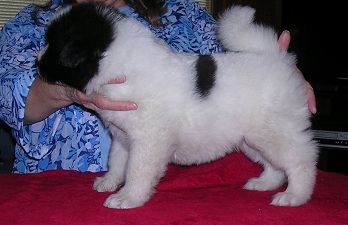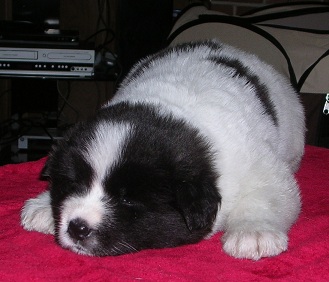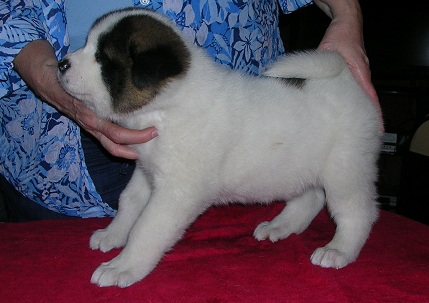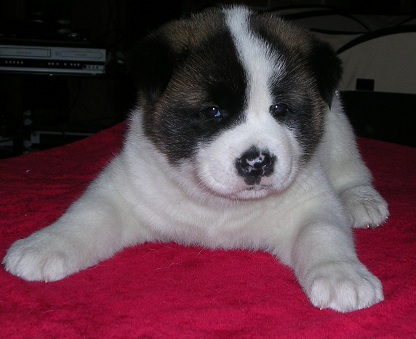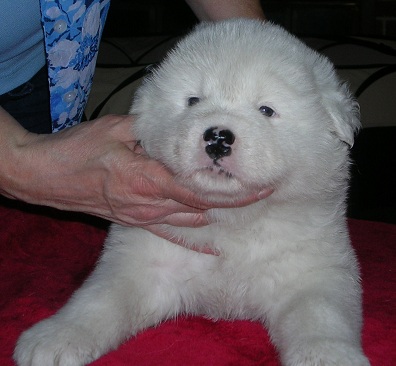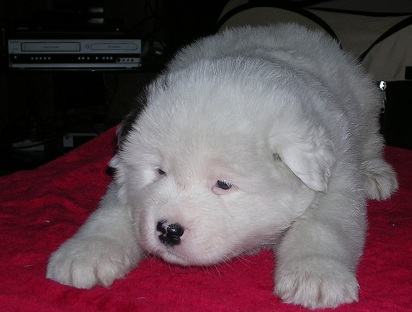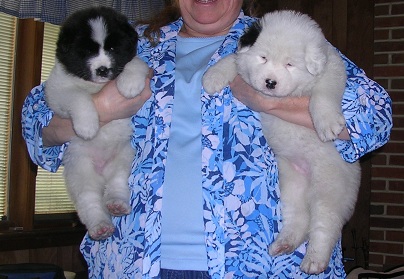 The Girls....Double Dot (DD), Dot & Snow....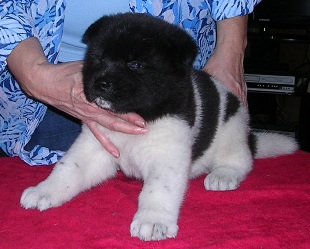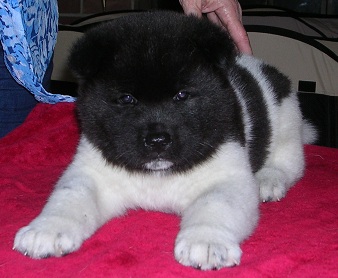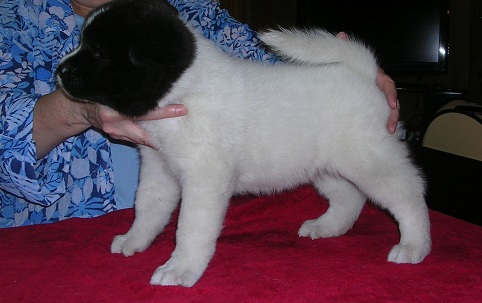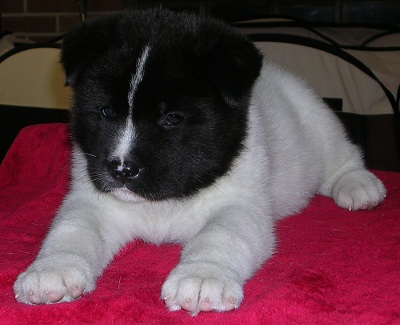 THE BOYS...Ziggy &  Marley (Mini Me)...

MINI ME - my hero...the only one who stacked half-way decent.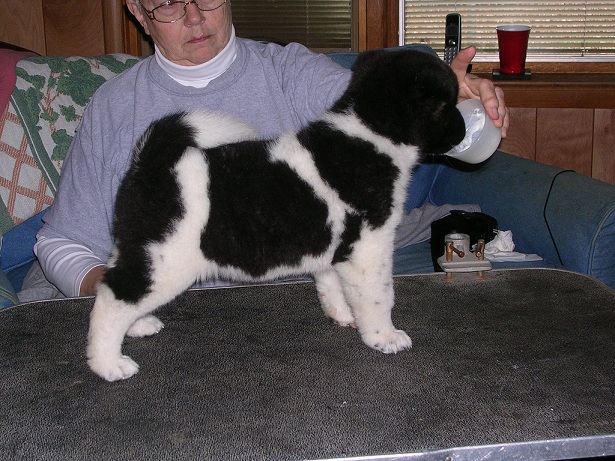 Look who's staying here at Kalan Akitas:  Ziggy!!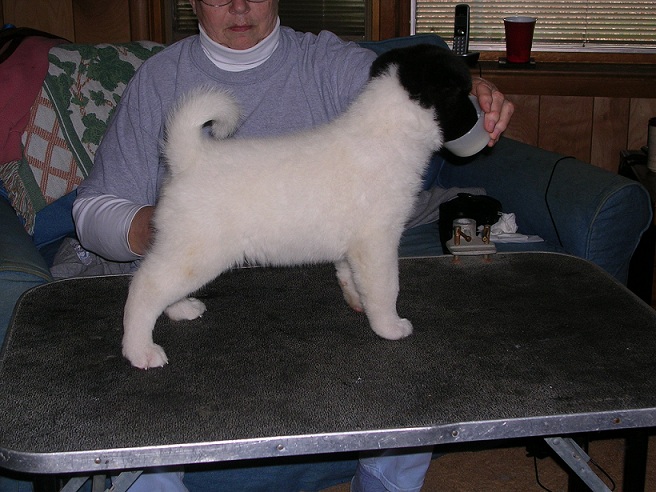 Heading out to North Carolina....Marley (Mini Me)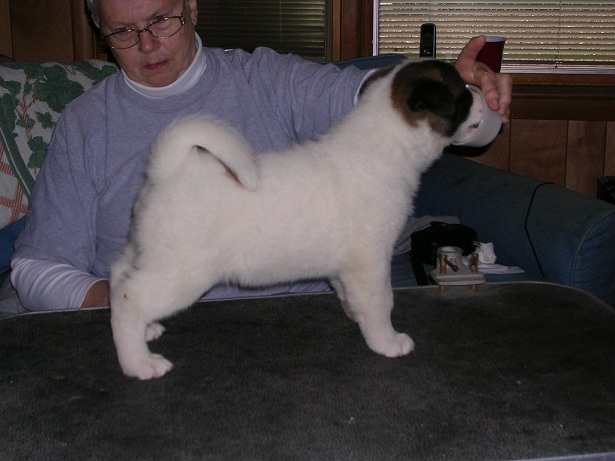 New York, New York....it's a wonderful town...says Dot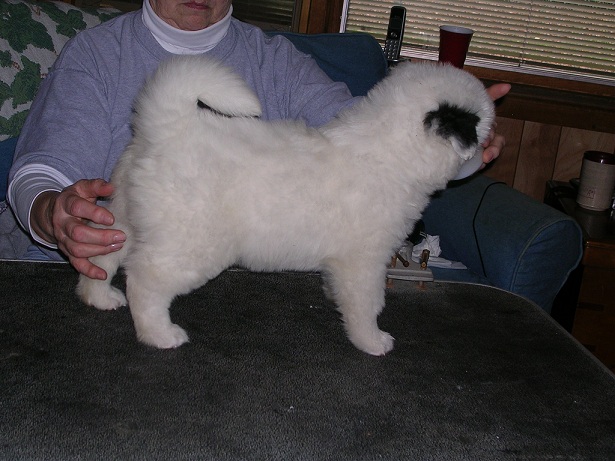 Snow wants to be able to see us often...staying close by in Allentown.

D.D. (now Deeva) has found her forever home...thank you to the Landis' for making room in their family for our special girl!!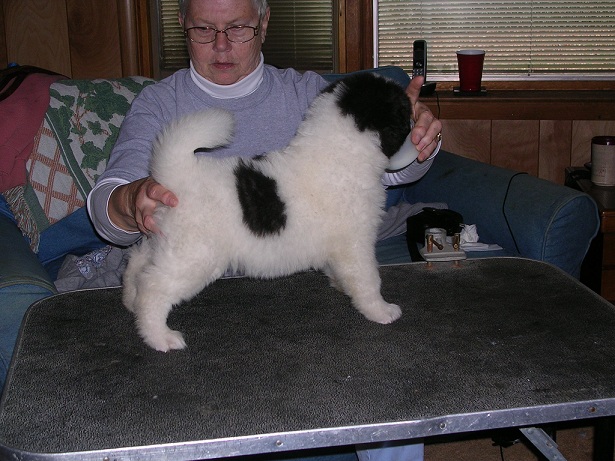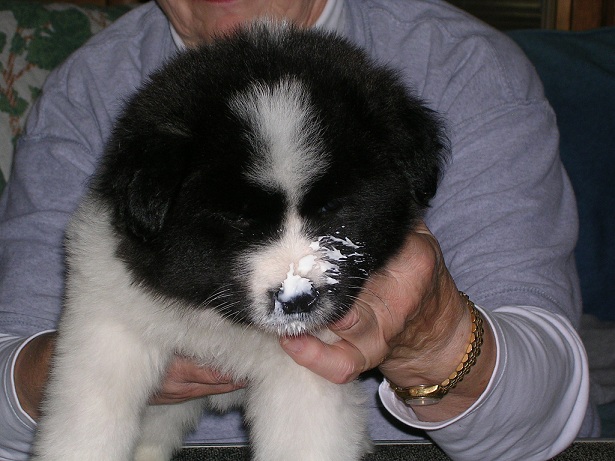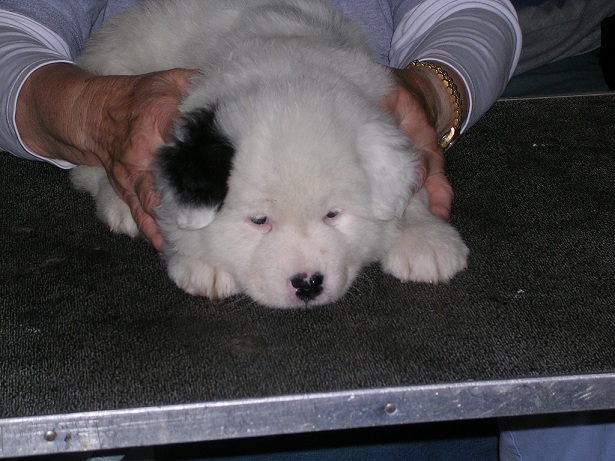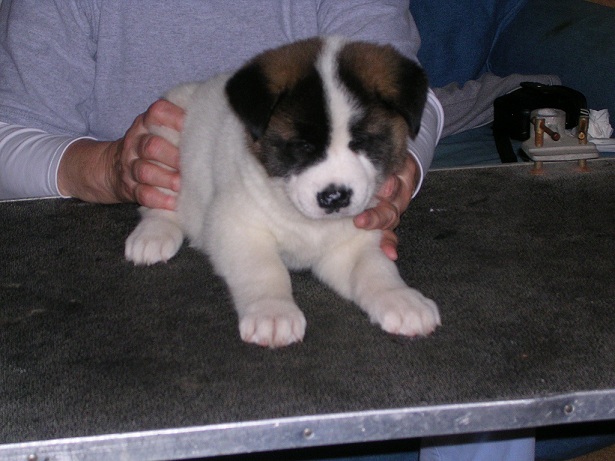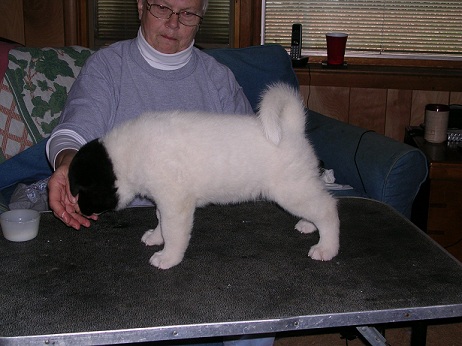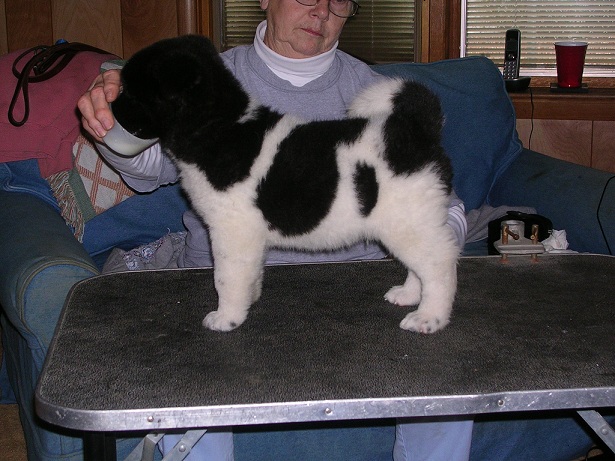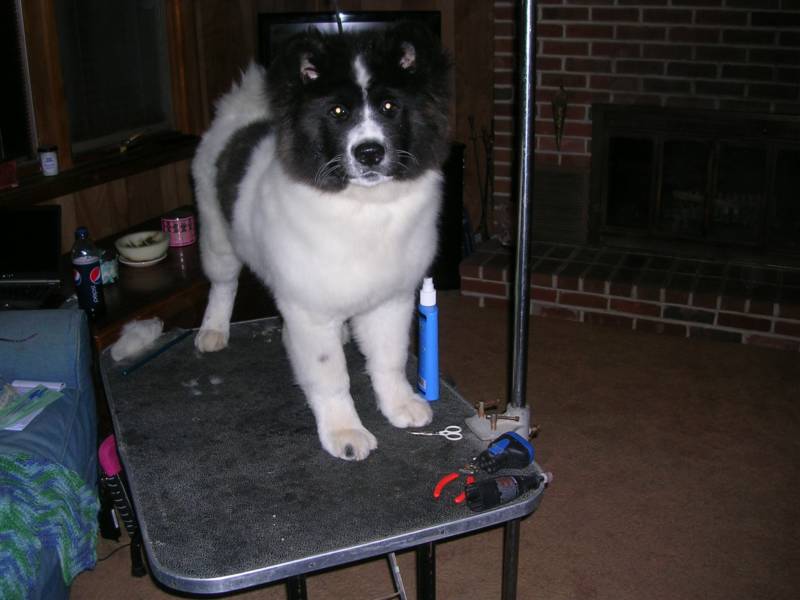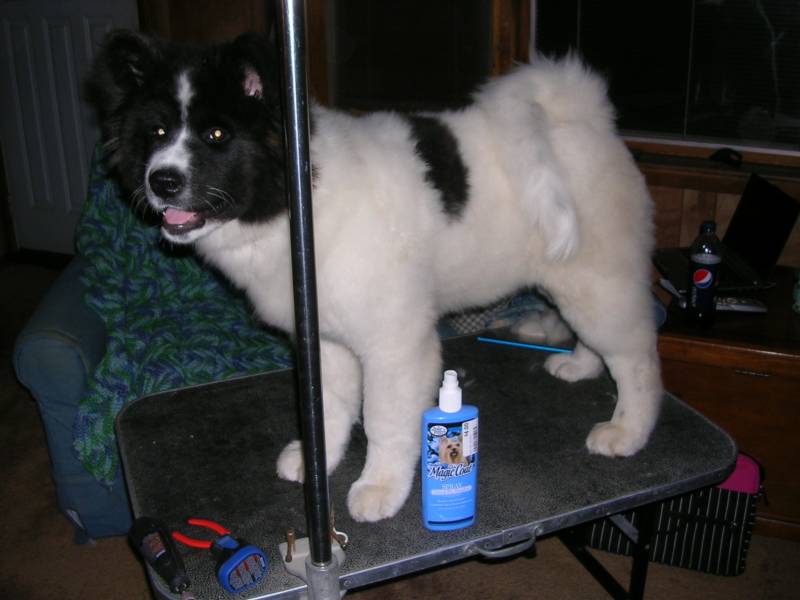 Seven week pics....think they loved the yogurt!!